Choosing the perfect lighting for your bathroom isn't an easy decision if you have high standards for your interior design. Different choices of lightning should work in the shower, vanity, and tub area without denting the atmosphere you're trying to create.
So how does one accomplish a unique look with functionality without making a serious blunder? Read on to find out.
1.Side-mounted sconces always work
Side-mounted sconces are one of the best choices for any bathroom. Some are mounted on a mirror with shades placed at eye level.
Others can be placed on either side of the mirror. Regardless of which style you intend to use, you have the following factors to consider:
The backplate of a tube-shaped fixture that sits vertically should be at eye level.
The shade opening of glass down-lights (less flattering choice, though) should always be somewhat below eye level so as not to create an unflattering shadow on your (or your guest's) face.
Glass up-light shade openings (also less desirable) should be slightly over the eye level.
Fixtures should be only a few inches to both sides of a mirror centered above the sink.
2. Chrome or brass add versatility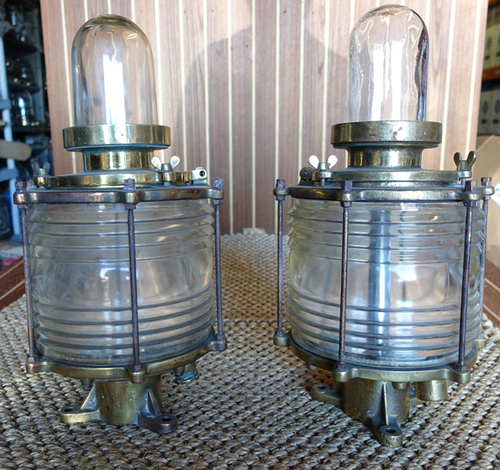 For bathroom finishing, brass and chrome steal the spotlight as the most versatile features. These two elements quickly accentuate the style of other accessories in the bathroom.
3.Use pendants as alternatives
If you're not using sconces, pendants can also work well in a spacious bathroom. They provide a bit more of an elegant touch to bathroom lighting compared to flush mount lighting, but also provide visually interesting details for accent lightning, as the case may be.
4.Keep up with similar finishes
Indeed, it's not crucial for bathroom lighting choices to match all the other finishes in the room. However, they should be in harmony to enhance the overall look of the bathroom. You are aiming for a unique, but uniform, look.
5.Do not overlook the tub area
For a tub area, including a sconce or chandelier can be a nice, dramatic touch. It increases that feel of a soothing, relaxing environment, as long as the lighting itself isn't harsh (a problem with a lot of downlighting and ceiling can lights).
6. Make room for layers of light
Using three layers of light can dramatically improve the appearance of any bathroom. For even light distribution, make sure the ambient light combines in the form of pendants, chandeliers, or flush mounts. Then the second layer should be task lightning ideal for regular activities like shaving or applying makeup. The third layer, accent lighting, should highlight the architectural décor of the bathroom. Our nautical lights are a perfect way to introduce this stylistic element.
7. Don't forget the power of natural light
When working with a bathroom that receives ample natural light, leverage this valuable resource by strategically placing mirrors to reflect and distribute the natural light throughout the space. You can embrace the beauty of natural light in your bathroom by opting for sheer or frosted window treatments that allow sunlight to filter in while maintaining privacy.
Consider positioning the vanity or bathtub near a window to create a serene bathing experience, allowing natural light to illuminate the area and enhance the overall ambiance. Integrating skylights or light tubes in bathrooms without windows can introduce a sense of spaciousness and bring in a soft, diffused natural light, mimicking the effect of sunlight. Balance the use of natural light with artificial lighting fixtures to ensure a well-lit bathroom during all times of the day, incorporating layered lighting solutions that can be adjusted based on the amount of natural light available.
7.Consider the size of the fixtures
Regarding the style and size of a bathroom, the size of fixtures in it can affect its overall appearance. A pendant light or chandelier that doesn't fit into the ambiance of your bathroom will throw off the balance.
These simple tips are good rules-of-thumb you can use, but for expert guidance, give us a call and we can talk about the project, your needs, and all the options available that will make your bathroom lighting look absolutely stunning.